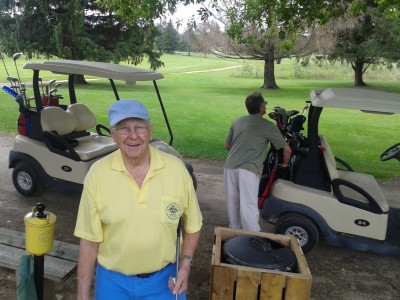 By noon on June 9th, the sun came out and ushered in a glorious afternoon.  8 golfers from K-W, 8 from Guelph and 1 from Hamilton.
The winning Team consisted of Bob Briden, Ron Brown, Peter Dennett and Keith McEwen.
Closest to the hole was Bob Briden
Longest drive was Bev Bowman.
13 joined us for dinner and song.  Which included a couple of ex K-W members, Dan Blokland and Richard Johnstone.
We did a lot of singing, wood shedding, and tags. 
All in all a great night.
Next year is booked for Tues June 7th.
We hope more golfers will join in the fun!