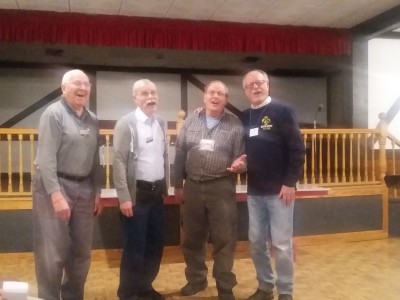 Our quartets auditioned for the chorus last night . We have three quartets  ready to go and sounding great !
Its not too late to book one of these "Singing Valentine" Quartets . Give Larry a call 519.664.2772 
(see poster).
Pictured here is one of the quartets that wiill be singing to your special person on February 14th.