One More Time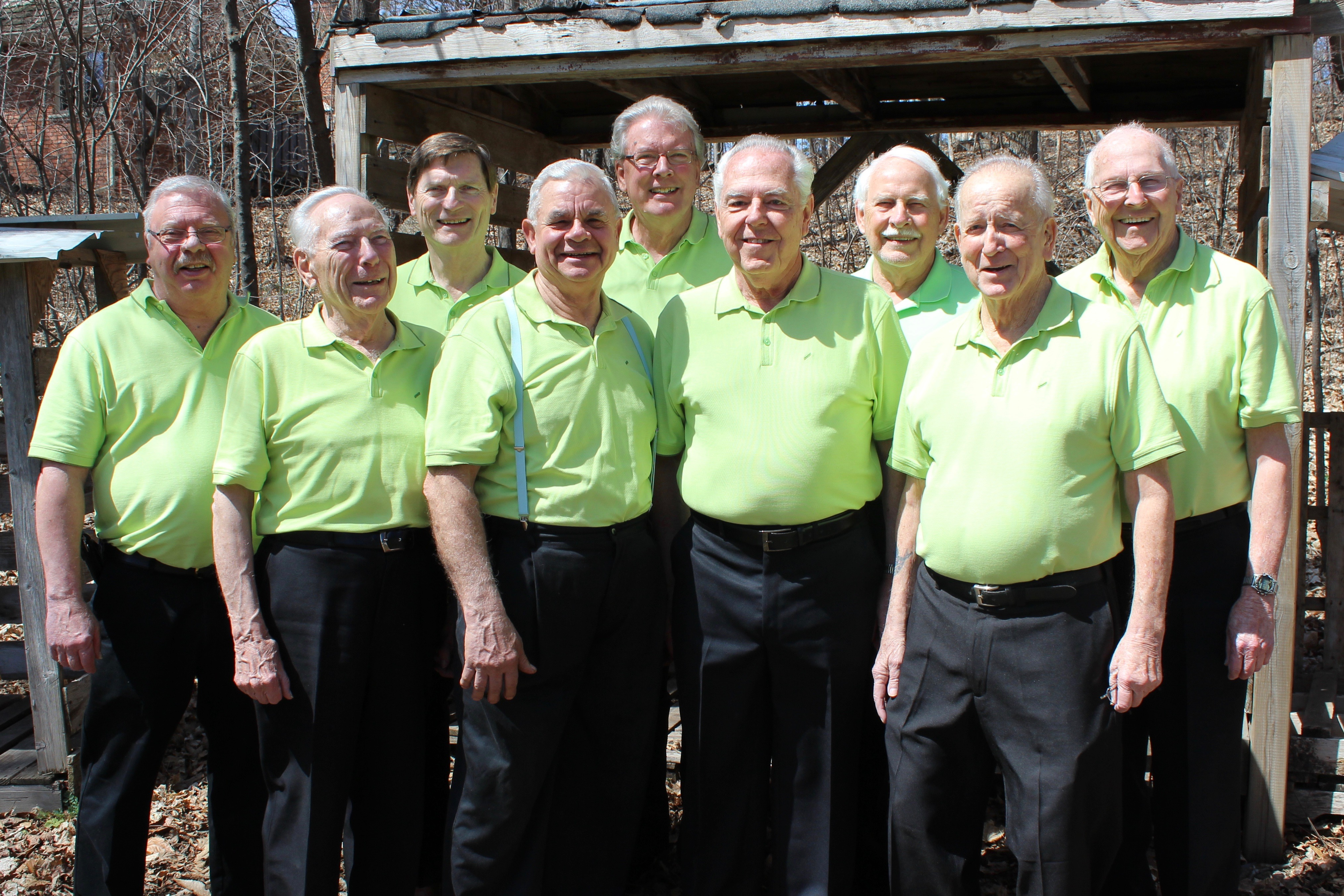 Left to right: Ralph Dekker, Lorne Brubacher, Dennis Dueck, Larry Martin, Rod Colquhoun, Bob Kenzie, Bob Norman, Gord Willard, Doug Kunkel,
(not in photo: Art Groff)
"One More Time" is a senior male octet that sings a variety of music; including show tunes, popular and inspirational songs a cappella in 4-part harmony.  It is made up of singers from the Kitchener-Waterloo "Twin City Harmonizers", male chorus.  The group was originally organized to fill various requests for singing engagements that the Chorus was unable to fill.  "One More Time" will entertain your group or special event with its special style of music.
"One More Time" supports the "Ontario Harmonize for Speech Fund".  This charitable organization provides funds for hospitals, schools, clinics and treatment centres throughout Ontario for programs that assist people of all ages with speech impediments acquired from birth or from illness or injury..
To contact "One More Time" phone or email Lorne Brubacher at (519) 894-5653 or mailto:[email protected]